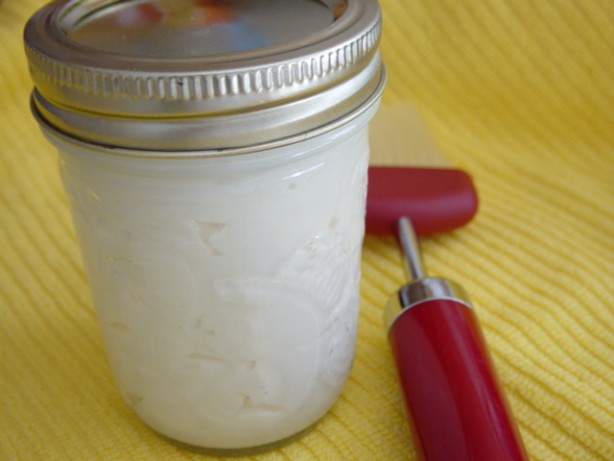 Ingredients:
1⁄2cup corn oil or 1⁄2 cup canola oil or 1⁄2 cup vegetable oil
1⁄2cup vegetable shortening, room temperature (Crisco shortening is good)
1⁄2cup all-purpose flour
Directions:
Place all ingredients in a mixing bowl.
Using an electric mixer beat until mixture has increased in volume slightly and resembles marshmallow cream.
Place in a container with a lid and store on the counter or in a cupboard (in hot weather it may be refrigerated).
The mixture tends to separate slightly upon sitting in your cupboard or refrigerator so mix before using, then brush pans using a pastry brush or a clean paper towel.
Source: View Source
Nutrition Facts:
Serving Size: 1 (273 g)
Servings Per Recipe: 1
Amount Per Serving

% Daily Value

Calories

1398.1

Calories from Fat 1272

91%

Total Fat

141.4

g

217%

Saturated Fat

29.2

g

145%

Cholesterol

0

mg

0%

Sodium

0.8

mg

0%

Total Carbohydrate

31.8

g

10%

Dietary Fiber

1.1

g

4%

Sugars

0.1

g

0%

Protein

4.3

g

8%