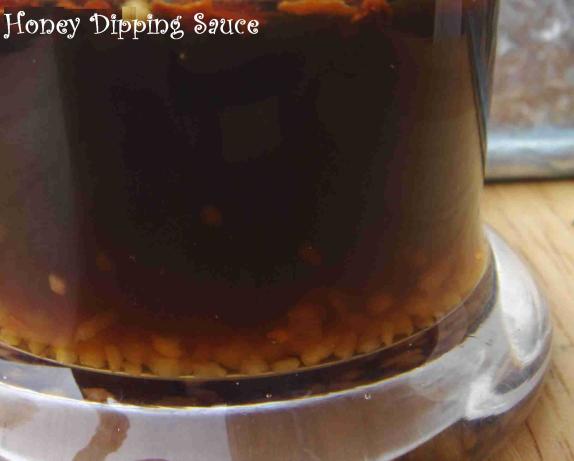 Ingredients:
1tablespoon olive oil
1small onion, finely chopped
4garlic cloves, minced
2cups cooked diced potatoes
1cup cooked diced carrot
1⁄2cup canned sweet peas or 1⁄2 cup frozen sweet peas, thawed
5teaspoons soy sauce
1teaspoon curry powder
1⁄2teaspoon cumin
1⁄4teaspoon dried cilantro
1⁄4teaspoon ground ginger
1⁄4teaspoon turmeric
1⁄4teaspoon salt
1dash red pepper flakes
1tablespoon water
2(8 ounce) packages crescent rolls
Honey Dipping Sauce
1⁄3cup honey
1tablespoon lemon juice
1tablespoon soy sauce
1tablespoon water
2garlic cloves, crushed
1pinch red pepper flakes
Directions:
Saute onion and garlic in oil 5 minutes until onion is soft.
Add all other ingredients except crescent rolls.
Stir gently over medium heat for several minutes until well incorporated.
Set aside.
Heat oven to 375°F.
Open cans of crescent rolls and unroll the dough.
Separate into 4 rectangles and pinch the triangular perforations to seal.
Cut each rectangle in half crosswise to make squares (you'll have 8 squares per can of crescent rolls).
You may have to coax the dough gently with your hands to make it square and to close up the perforations.
Spoon a heaping spoonful of filling in the center of each square and fold over to make a triangle.
Pinch the edges to seal.
Bake on cookie sheets sprayed with Pam for 12-15 minutes until golden.
Cool slightly on rack.
Serve warm with Honey Dipping Sauce.
Mix sauce well in small bowl.
Source: View Source
Nutrition Facts:
Serving Size: 1 (1368 g)
Servings Per Recipe: 1
Amount Per Serving

% Daily Value

Calories

163.8

Calories from Fat 34

21%

Total Fat

3.9

g

5%

Saturated Fat

0.8

g

3%

Cholesterol

14.2

mg

4%

Sodium

344

mg

14%

Total Carbohydrate

30

g

10%

Dietary Fiber

3.8

g

15%

Sugars

8.7

g

34%

Protein

4.7

g

9%