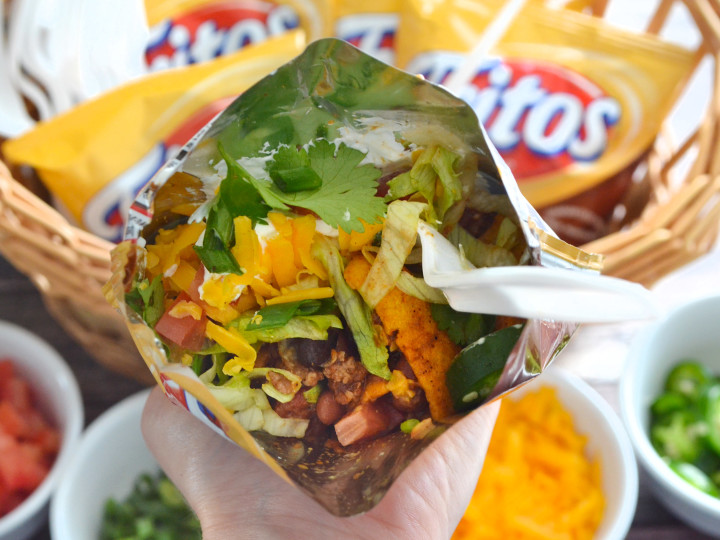 These unique self serve party snacks combine chili and other Tex-Mex toppings right inside a bag of corn chips for a quick, mess-free snack. The best part? Since the chip bag is used as a make-shift dish, there's virtually no cleanup once the party's over.
Make Chili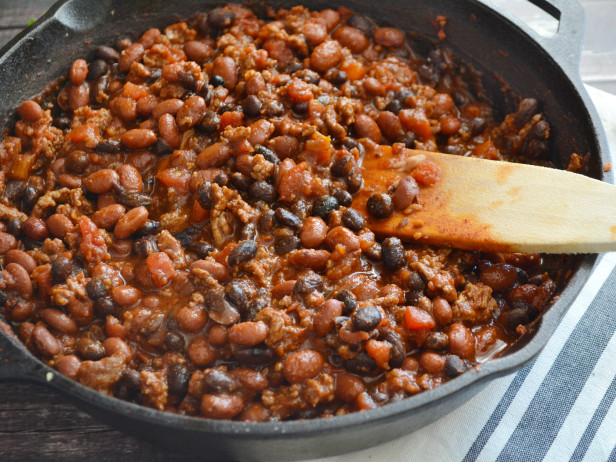 Walking Frito Pie starts with a batch of your favorite chili. Beans or no beans, any chili will work. Plan on providing about a half cup of chili per Frito pie and one to two Frito pies per guest.
Gather Your Toppings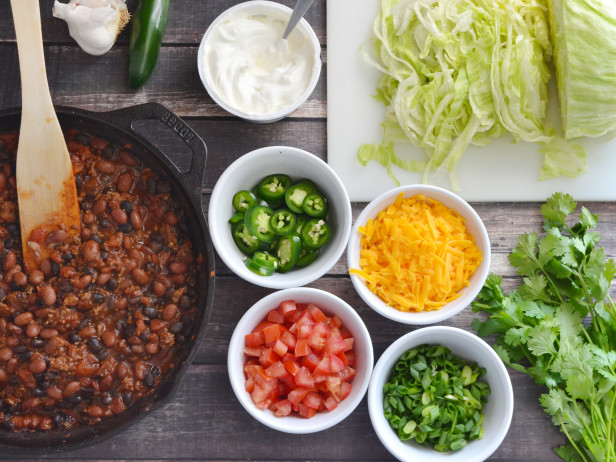 Next, prepare your toppings. The sky's the limit here, but topping commonly used on nachos or tacos will be a great fit. Think shredded lettuce, cheese, sour cream, green onions, jalapeños and cilantro.
Open Your Chips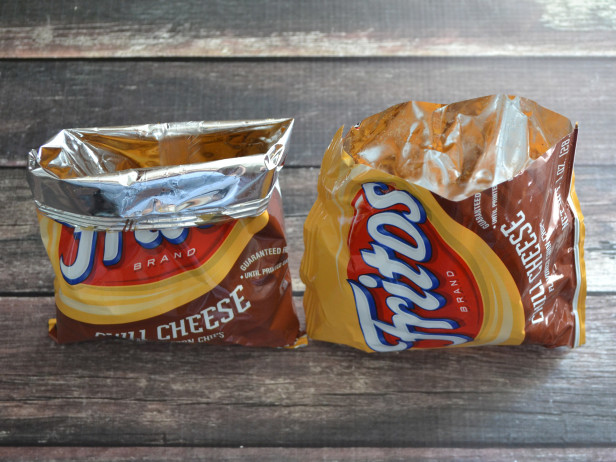 There are two ways to open the chip bags for walking Frito pie. Opening the top of the chip bag is quick and easy, but the smaller opening makes it a little harder to eat. The better way is to turn the bag on its side and cut it along the long edge with a pair of scissors so the opening is nice and big.
Before opening the chip bag, give it a quick squeeze to slightly crush the chips. This helps them mix with the other ingredients and make the chips a more fork friendly size.
Make a Display Bag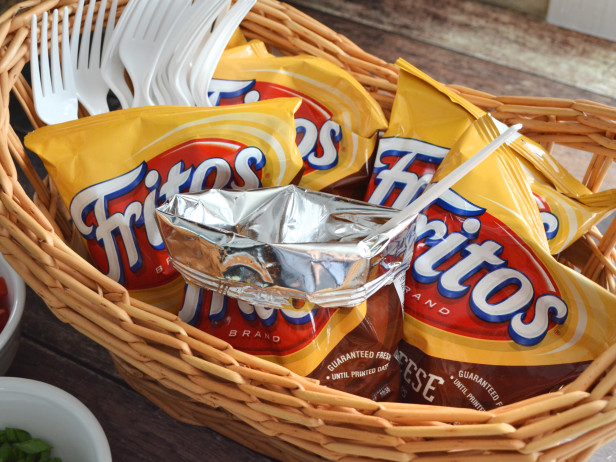 Display the bags of corn chips for your guests with plenty of forks and napkins, plus an example bag to help get the ball rolling.
Assemble & Enjoy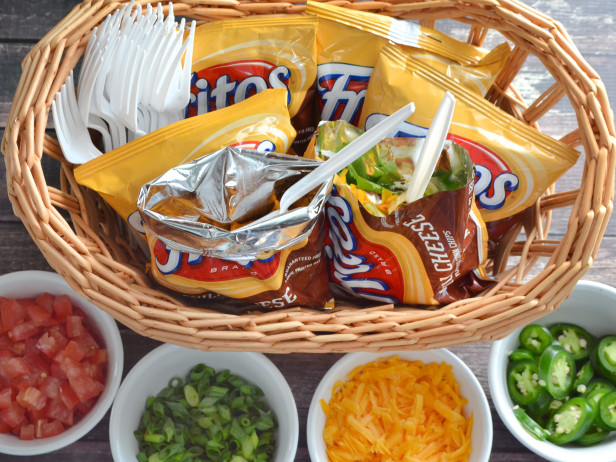 Surround the chips with the prepared toppings, keep the chili warm in a slow cooker near by, and let your guests go to town. With less effort required on your part, these self-serve Walking Frito Pies will let you to get out of the kitchen and enjoy the party.
Find more Super Bowl party ideas here »
Plus, Don't Miss:
• How to Make Buffalo Wings »
• How to Make Soft Pretzels »
• Our Ultimate Super Bowl Feast »